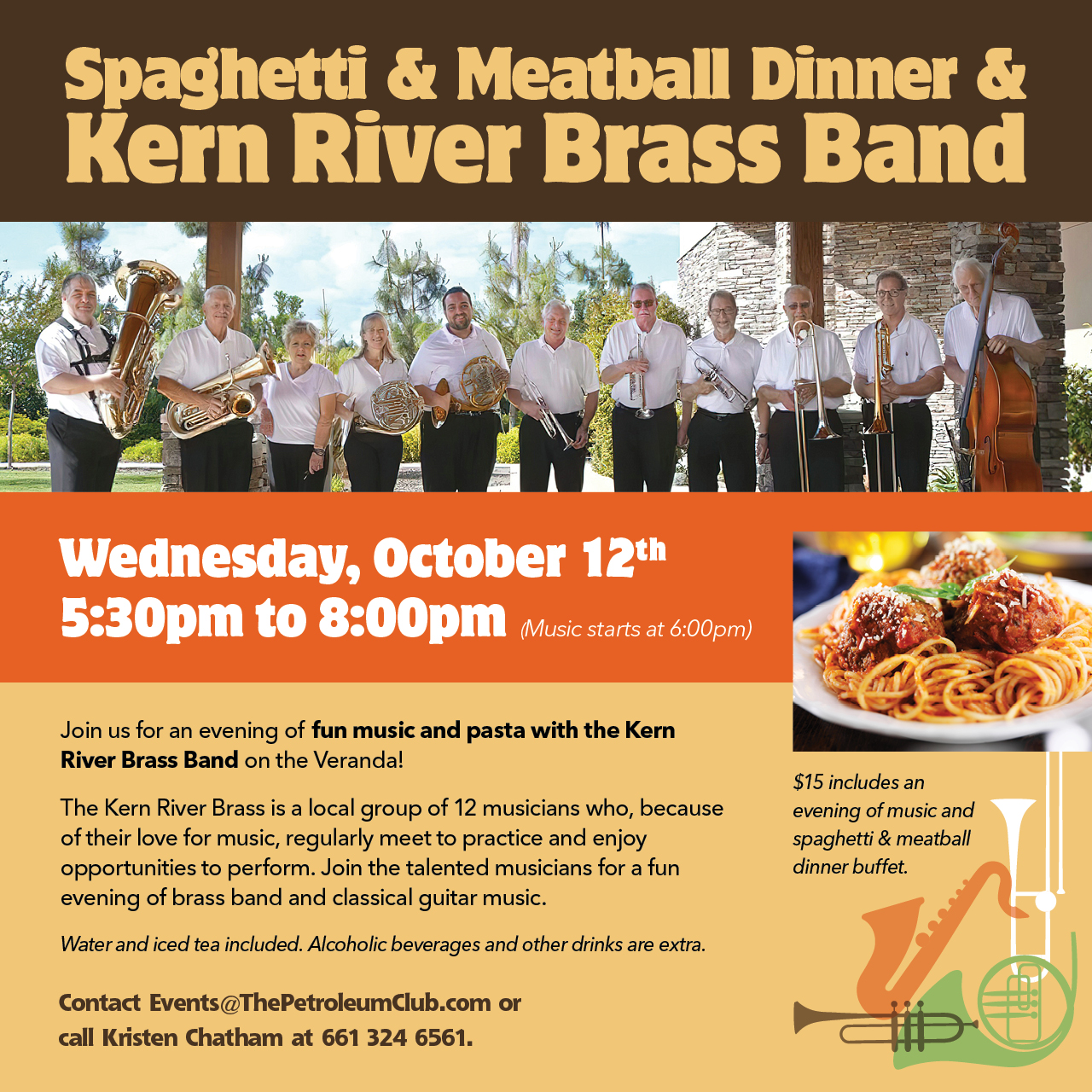 Kern River Brass Band
Wednesday October 12th,  join us for an evening of fun music and pasta with the Kern River Brass Band on the Veranda.
The Kern River Brass is a local group of 12 musicians who, because of their love for music regularly meet to practice and enjoy opportunities to perform. Bill Melton is a Professional Bean Counter and Amateur Guitarist. Tom Fanucchi has performed Christian Bluegrass and Country music for 20 years. Join them and the other talented musicians for a fun evening of brass band and classical guitar music.
$15 ++ Includes an evening of music and spaghetti and meatball dinner buffet.
No reservations required.